ProductionWriter (TV Non-Fiction)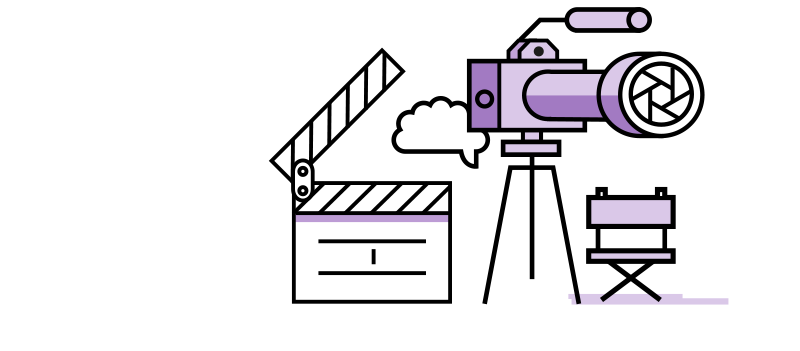 Without the work of the Writer, there is no script and often no programme or series.  Whether the production in question is a Factual Documentary delivered purely through voice-over, or is more in the Entertainment vein, where amusing Presenter or voice-over links are needed to tie together the various scenes within the programme, the Writer must deliver the words.
For documentaries and more fact-based programming driven by a Narrator, depending on the preferred working methods of the Director, the Writer may produce a detailed shooting script prior to Production.  In some cases, only an outline structure is needed before the shoot commences.  In these cases, the Writer does much of his or her work to picture when the Director has chosen the key sequences (which may cover large parts of the script with interviews) and the linking voice-over pieces must be written to strict timings.
Writers must be good at listening to the Director's ideas and wishes, but be able to present their own unique concepts and capture these in the spoken word.  They must be very familiar with the different non-drama TV genres and have a good ear for the spoken word – and for the often elusive quality of tone.
Deadlines can vary greatly, with linking voice-over being written as the Editor plays back a section, and the temporary voice-artist reads the written pieces into a ribbon mic on the spot.
Writers are often re-writers, and should know how to edit and improve existing scripts.
Is this role right for me?
---
To perform this role, you must:
---
Be an experienced writer for the visual medium, with a good understanding of the different factual and entertainment TV genres.
---
Have the range to adapt to the different approaches by Directors in preparation for a production.
---
Be very familiar with the concept of tone, and how this affects the written word.
---
Have the experience to know how to write to length, often under time pressure.
---
Enjoy working for long periods on your own, but also be able to work in a busy edit suite or production office.
---
Works with:
Director
Producer
Production Manager
Video Editor
Career Path to TV Non-Drama Writer:
Writers will have already proven their ability to write for the visual medium, perhaps through experience in Advertising or Corporate Production.  While a formal qualification is not essential, Writers will often have completed Master's Degrees in Creative or Screen Writing.